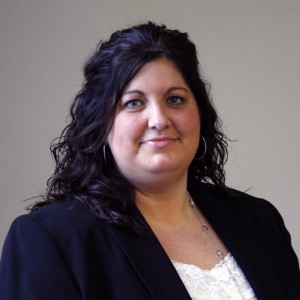 The team at Freedom Fertility Pharmacy is excited to introduce our readers to some of the many talented and dedicated staff that help to meet the needs of our patients throughout their fertility journey.
First up is a member of our team who oversees several aspects of our patient services department and has, herself, worked on the front-line helping to make sure each patient experience at Freedom is as positive and pleasant as possible!
What is your position here at Freedom?
Senior Manager of Non-Clinical Pharmacy Operations
How long have you worked for Freedom?
11½ years
What is a typical day like for you in the pharmacy?
Every day is different for me, but each day involves supporting my staff, strategizing about upcoming changes for the pharmacy, supporting our field staff, and working to make sure our patients receive stellar service throughout their Freedom experience.
When I am not at Freedom I like to…
Volunteer my time, take college courses, read, run, taking care of my doggies.
What is your favorite memory of working at Freedom?
There are so many great memories of Freedom from over the years, it's hard to pick just one. I guess I always go back to my 'twins in California'. When I was working as a Supervisor in the Call Center, I ended up assisting a patient that was having a lot of issues with her insurance. Over time, I worked with this patient through multiple orders, failed cycles, and miscarriages. She was the nicest lady, but you could tell the process was taking a toll on her. Then, it finally happened. The call I had been hoping for! She was pregnant again, and this time with triplets. She had to make a difficult decision during her first trimester and have a reduction since she would not be able to successfully carry 3 babies to term. We stayed in touch during her pregnancy…she would give me updates and progress reports. Shortly before Christmas, she gave birth to a healthy girl and boy! It was the most amazing experience to know that I was able to help this patient is so many ways. This experience changed my perception of my "job" and I knew that I wanted to be part of the fertility world and make a difference in others lives.
What drives you to want to work in the fertility field?
Knowing I can help make a difference in someone's life by assisting them with one of the greatest gifts in life.
What is a particular patient experience that stands out during your time here at Freedom?
Just over a year ago, I had the opportunity to work with a special patient. I was working in the pharmacy one day when a Pharmacist requested I take care of a "special" patient. The young 19-year old urgently needed her medications to complete an egg freezing cycle. She had cancer and was getting ready to undergo chemotherapy. I was able to work with the patient, and her father to get her enrolled in some of the patient assistance programs, specific to cancer patients. Nearly all of her medication was free, and she ended up paying only a couple hundred dollars instead of thousands. They were so thankful for the assistance. The experience truly touched my heart.
Categories: